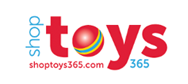 Toy industry
2013
Launched
30,000 +
Users
Worldwide
Region Covered
The Toy Association
Partner
BRIEFING
Today's buyers can easily access and share information about products. And consumer-led disruptions are making growth difficult. The Toy Association asked us to innovate and add value to their services. They wanted to offer their customers a better experience, strengthen their position in the toy industry – and help their members grow their revenue.
THE BALLUUN SOLUTION
We proposed a branded marketplace for the toy industry, dedicated to B2B buyers and sellers. This would extend The Toy Association's physical trade show – and serve sellers, buyers, exhibitors and retailers all year round. They could grow their customer base – while innovating their offer – by adding a new business model and digital solutions to their services.
RESULTS 
ShopToys365 B2B e-marketplace was successfully launched in 2013. Today it's the largest and most successful online marketplace in the B2B toy industry, with +30,000 users worldwide. This new platform bridges their two face-to-face events. Now The Toy Association has become leading innovator in the industry.

In addition, our marketing services team created and implemented a series of communication campaigns to increase engagement, gain new users and increase orders. 
QUOTE 
"ShopToys365 is far more powerful than we could have ever hoped. We know what and who people look for, the showrooms visited, trending brands and products, brands with the most leads and/or customers.... And use this data to drive business for everyone – even companies that don't exhibit at trade events."
Marian Bossard, The Toy Association executive vice president of global market events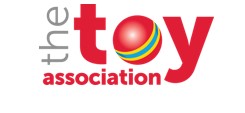 AWARD

Initiated by Loyalty Magazine, the Loyalty Awards are held annually in recognition of outstanding loyalty initiatives worldwide.
BRANDS